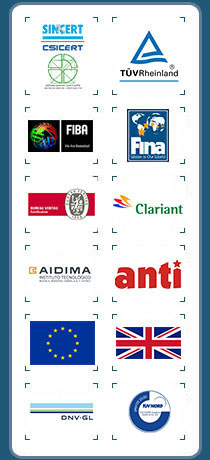 Company description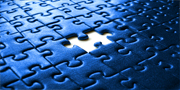 Our company, Aquadit Hungary Kft., is a young and dynamic enterprise which in public opinion stands for the exclusive Hungarian distributor of stadium seats and grandstands, swimming pool accessories, changing room equipment and water adventure accessories, with several references from finalized contracts. The quality of our products and services underlies our customers' satisfaction. Quality is our utmost objective which essentially defines the visual identity and the activity of our company. Our manufacturing partners, with their decade-long experience, guarantee the European quality of our services.
Products we distribute are manufactured in an ISO 9001:2000 quality assurance system (certified by TÜV), they undergo laboratory testing, and are recommended by international organizations and renowned clubs.Our philosophy and our main concern is to provide quality at accessible prices. We are aware that quality products alone do not lead to success, and customer-oriented sales are indispensable to our long-term development and growth. Therefore, in this spirit, we pay particular attention to communication. It is our belief that good reputation and references play powerful role which can only rest on an authentic and appealing company image.
We strive to provide the highest satisfaction to our Customers. We put our years of experience into providing an open and heartfelt service, and we consider it our responsibility to help our customers to find the solutions they need, and choose the products which provide the maximum satisfaction in their projects.
Please peruse our website and request more information by e-mail or by phone. We are confident that our products have raised your interest which would materialize in a business relationship in the future.